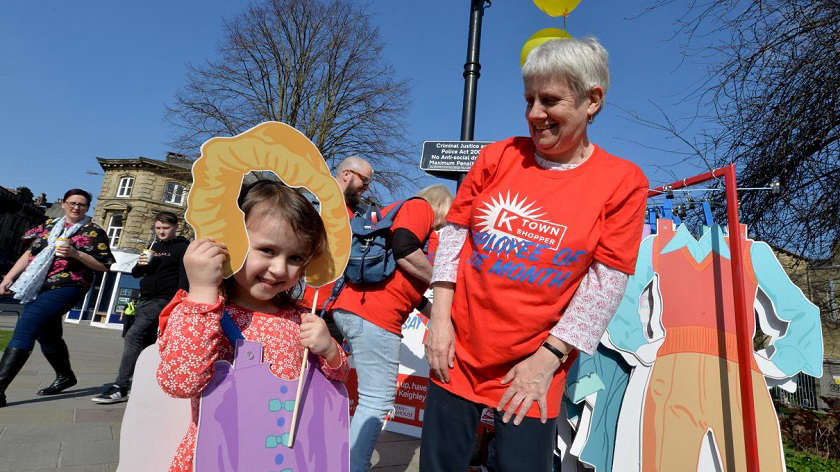 The latest events as part of the Bradford Council's Spring Back 2022 campaign campaign to encourage people to rediscover their local high streets included Keighley's K-Town Shopper event and the Ilkley Family Takeover Day.
The Keighley K-Town Shopper event which ran last weekend (26th and 27th March) has been hailed a 'great success' by Bradford Council, which says people relished the opportunity to step back in time and enjoy a retro shopping experience as the streets were brought to life by local artists through a fun and entertaining arts trail, outdoor galleries, street performers and an 'Alternative Department Store'.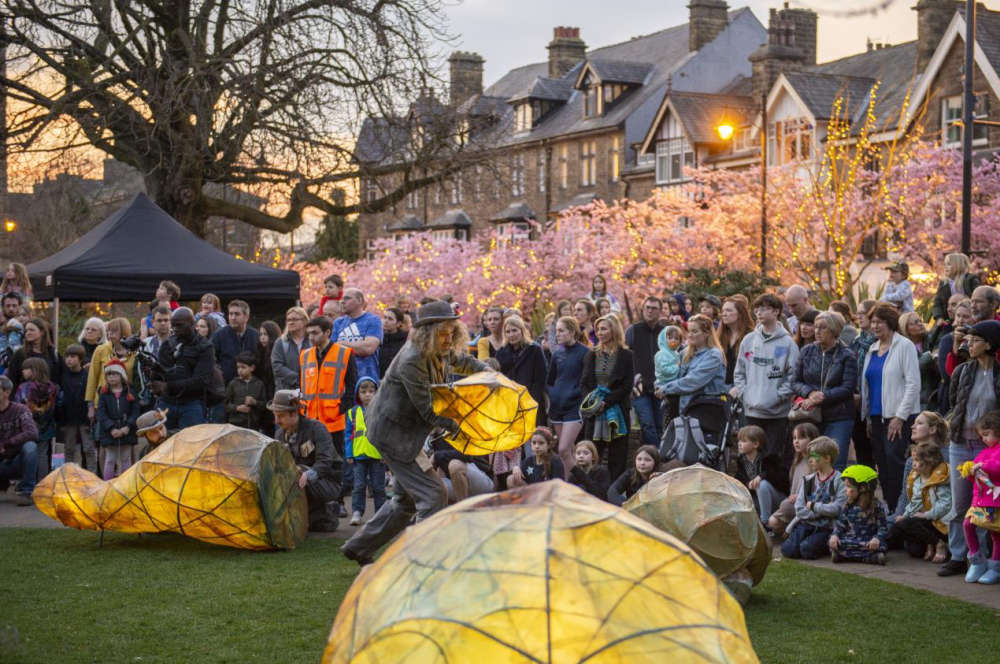 Ilkley Family Takeover day (Saturday 26th March) saw the streets across the town centre abuzz with family friendly activities and performances including sword fighting demonstrations, comedy waiters and a DJ party set by local learning disability-led collective, The Party People Project. A team of artists led by Pete Olding also created colourful temporary artworks live on the streets. As the evening came to a close, a huge magical lantern puppet in the shape of Rombald the giant delighted the crowds.
Bradford Council's Spring Back 2022 events have been created in partnership with local artists, event organisers and businesses to encourage people to rediscover the district's town and neighbourhood high streets. Events held on previous weekends as part of the campaign included two hugely successful beer festivals, (one in Shipley and one in Bingley) as well as a day of witches and wizards in Haworth.
A Bradford Council spokesperson said: "The Spring Back 2022 campaign has been a great success with crowds of people flocking to the events that we have held. It's been a real joy to see people coming back to the district's town and neighbourhood high streets and embracing the spirit of the events that we've put on. The district is bidding to be City of Culture for 2025 and the creativity of local artists and residents that has been on display at all of these events is a real testament to the culture of our district."
Spring Back 2022 has been made possible thanks to the Welcome Back Fund, which is funding from the England European Regional Development Fund.
Information about Bradford Council's Spring Back campaign can be found at visitbradford.com/springback2022
The Bradford district is currently one of four shortlisted places in the running to be the next UK City of Culture 2025. To find out more about the Bradford 2025 bid visit bradford2025.co.uk or follow @Bradford2025 and #Bradford2025 on social media.