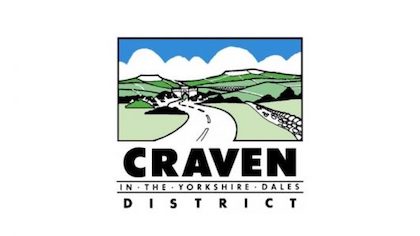 A single unitary authority covering the whole of North Yorkshire will run all council services for Skipton and Craven in future following a decision by the government.
The new county-wide council will cover a population of 618,000 residents when it is created from the start of the 2023-24 financial year.
York will remain as as separate unitary authority with the existing City of York Council responsible for services to its 211,000 residents.
The decision by the government follows a major consultation in North Yorkshire - residents were asked whether they would prefer a single county-wide council, or the proposal from Craven, Harrogate, Richmondshire, Ryedale, Scarborough and Selby to have an 'East and West' model with the county split in half.
The decision means that North Yorkshire County Council is likely to take over running of current district council services such as waste collection, street cleaning and planning - as well as continuing to run services such as highways, education and libraries which are already part of the county council's work.
North Yorkshire County Council and the district and borough councils of Craven, Hambleton, Harrogate, Richmondshire, Ryedale, Scarborough and Selby will continue to operate until March 2023. After this, they will cease to exist and the new unitary authority will come into operation.
Council staff will continue to be employed by their current council until March 2023, after which the vast majority will be transferred to the new authority.
County Council elections will take place in May 2022 and the councillors elected will continue on as councillors for the new, single council when it begins in April 2023. Craven District councillors will continue in their current capacity until April 2023.
The new council will create six strong Area Committees - based on the boundaries of the six North Yorkshire MPs - where local councillors will meet. The committes will have powers over planning, licensing, public rights of way, highways and potentially other areas. They will have locality budgets to deal with local issues and local opportunities. There will also be around 25 'community networks' made up of community and business groups, town and parish councils and representatives from other local groups and public services, including local councillors. Powers could also be devolved to community groups and town and parish councils to run assets and services where they want to.
North Yorkshire County Council leader Councillor Carl Les said: "A single council will make things simpler for everyone – just one number to call, one website, one customer service team and one accountable body delivering all local government services here. Support for businesses, High Streets and Market Towns can be aligned more closely with investment in infrastructure like highways and broadband. Planning, housing and health services will be able to provide more joined up support for families and communities.
"At this time it feels right to say thank you to all council staff, county and district, for their dedication and professionalism during an unsettling time with both the pandemic and local government reorganisation pressures. Today's judgement provides the clarity our dedicated public sector workforce deserve."
Councillor Richard Foster, Leader of Craven District Council, said: "We are disappointed that the government has chosen to implement North Yorkshire County Council's proposal to form one council across the whole of North Yorkshire.
"We believed the East & West model had a great deal of public support and would have created two balanced unitary authorities, with similar population sizes and economic strengths. It would also have unlocked the potential of York, by including the city within the proposals for reorganisation.
"We will now have the most 'un-local' local government in the country, with one council covering an area bigger than as big as Bedfordshire, Berkshire, Buckinghamshire, Hertfordshire and Oxfordshire combined. But it is now our job to make sure this works in every area across North Yorkshire.
"We will work with all our partners to ensure the very best outcomes for our local residents, businesses and communities in the future. There is a great deal of hard work ahead of all of us, to make sure that our excellent services continue for the people of North Yorkshire, while we prepare for the new council to take shape by 2023. We will aim to ensure that the district and borough councils have a voice during the transition, so that local places and the interests of staff are represented."