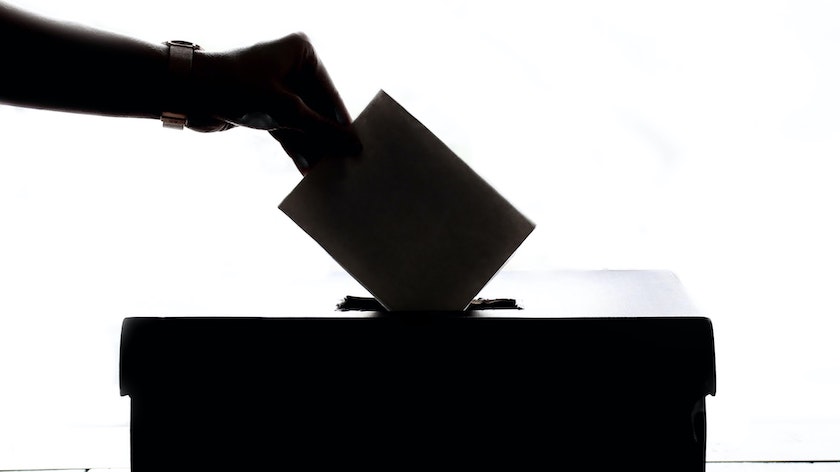 Local people are voting on Thursday 6th May 2021 to select representatives for Bradford Council, a West Yorkshire Mayor and a North Yorkshire Police, Fire & Crime Commissioner.
Officials from both Bradford Council and Craven District Council say extra measures will be in place to ensure that polling stations are Covid-secure environments for people to cast their vote.
In many cases, polling staff will be behind screens and there will be limited numbers allowed in polling stations at any one time. Hand sanitiser and wipes will be available and surfaces including polling booths and ballot boxes will be regularly wiped down.
You may need to queue outside the polling station before you are allowed in, and although pencils will be provided in each polling booth we are being invited to bring our own pen or pencil to mark our ballot paper.
Kersten England, the Returning Officer for the Bradford District, said: "It's important to make sure your voice is heard at the elections, and we are putting measures in place to help you cast your vote safely. People can expect the same requirements they have become used to in shops and other businesses over the last year, such as Perspex screens, using sanitiser and wearing a face mask.
"There will be restrictions on the number of people in a polling station at one time which will mean there are likely to be queues at times. We hope everyone will understand that these actions are necessary to ensure the safety of voters and staff."
Paul Shevlin, Returning Officer for Craven, said: "Our officers have worked very hard with all the venues to ensure that polling stations will be safe places to vote on May 6. We would ask voters to be aware of the changes and follow all the safety measures in place – just as you would do if you were visiting a supermarket.
"We have followed all the guidance and worked closely with public health authorities in preparing for these elections. I'd like to thank all the venues for their cooperation in helping us to make sure they are safe for staff and voters."
Polling stations will be open from 7am until 10pm on Thursday 6th May 2021.
Counting is not taking place overnight on the Thursday this year - results will come in from the various local elections on Friday, Saturday & Sunday.
Who and what am I voting for?
What you are voting for this year will depend on where you live. Across the Aire & Wharfe Valleys, elections are taking place to select:
- district councillors across all wards of Bradford Council (including Ilkley, Wharfedale, Craven, Keighley Central, Keighley East, Keighley West & Worth Valley) Tap to see the list of candidates for the district council elections.
- a West Yorkshire Mayor (tap here to see candidate booklet)
- a Police, Fire and Crime Commissioner for North Yorkshire (tap here to see candidates)
- parish councillors in Cowling (nine councillors - tap here for candidates) and Bolton Abbey (five councillors - tap here for candidates)
- one town councillor in Ilkley (Ilkley West) and three town councillors in Keighley (two for Bracken Bank & Ingrow, one for Knowle Park) Tap to see the list of candidates for the Ilkley and Keighley town council elections.
Residents in Silsden, Steeton & Eastburn and Haworth, Cross Roads & Stanbury will also vote in a referendum on whether Bradford Council should adopt a new neighbourhood plans which will be used to help determine future planning applications in these areas.
If you are showing signs of Covid infection on the 6 May 2021
If you have any of the main symptoms of coronavirus:
- a high temperature;
- a new, continuous cough;
- or loss or change to your sense of smell or taste
Get a test as soon as possible. You and anyone you live with should stay at home and not have visitors until you get your test results. You should not attend the polling station.
Apply for an emergency proxy vote
There are government measures in place so anyone who needs to self-isolate with Coronavirus will still be able to vote with an emergency proxy vote. Anyone who is registered to vote can request an emergency proxy up to 5pm on 6 May 2021. Visit here for more information about an emergency proxy vote https://www.electoralcommission.org.uk/media/8358