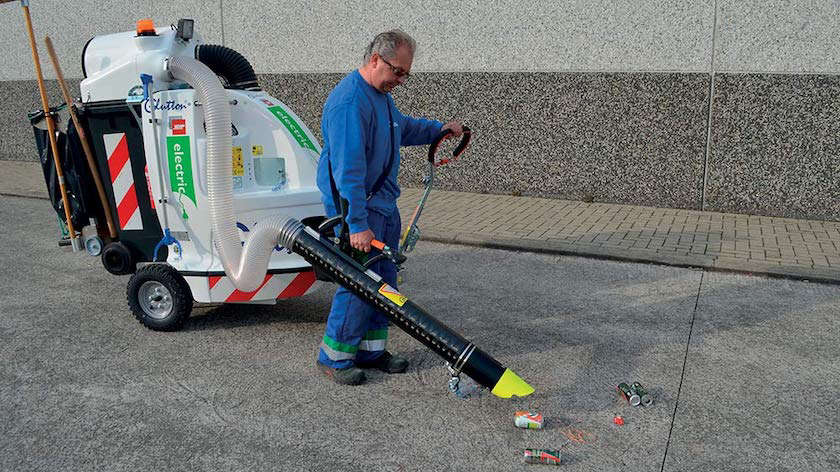 Bradford Council has purchased four rechargeable electric vacuums to be used for cleaning local streets.
The Glutton Electric Vacuums will be used in Bingley, Ilkley, Keighley and Shipley - and can be moved to other villages and towns across the district when required. These are in addition to four which are already being used in Bradford.
The new machines run on chargeable batteries which last eight to 16 hours, depending on usage and have strong enough suction power to suck up 1kg in one go.
The Gluttons will enable the Street Cleansing Service to collect leaves, cigarette butts, large accumulations of litter and smaller items throughout the day. They can be used safely in areas with a high footfall and use silent electric motors. Their filters make sure there is no dust blown out which can happen with traditional pavement sweepers.
These machines are part of an additional £600,000 increased investment into the Street Cleansing Service. They are used in other authorities across the country and on mainland Europe and can be used on a variety of surface-types, including. concrete, tarmac, paving, lawns, cinder tracks and sand.
The new versions come with built-in water-tanks and sprays, so that jetting or disinfecting can be done where required or they can be used to wash-off street furniture.
Cllr Sarah Ferriby, Portfolio Holder for Healthy People and Places at Bradford Council, said: "These new machines are an effective at the same time as zero emissions way to clean our streets. They are part of our continuing commitment to creating a cleaner, greener environment for everyone, and our target to achieve net zero carbon emissions by 2038."