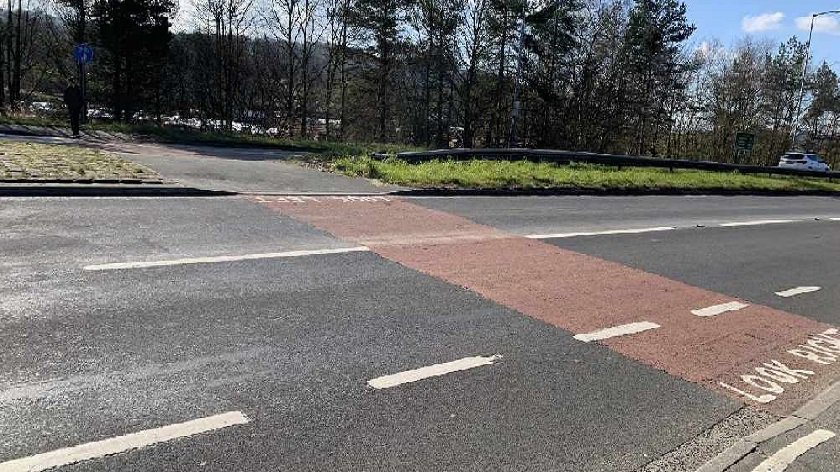 A meeting of Bradford Council's executive committee next month will hear more about plans for a new pedestrian and cycle bridge to link Silsden and Steeton.
The meeting on Tuesday 4th January will seek the backing of councillors to further develop the proposals and move forward with aspects such as planning permission and the compulsory purchase of land required to construct the bridge.
A report to the executive acknowledges that at the moment there is "a major problem of community severance between the settlements of Steeton and Silsden" because of the difficulties faced in getting across the busy dual carriageway.
Following consultation with local residents, the council says the preferred option is to create a sustainable and accessible 'green bridge', which would be planted with a variety of vegetation to create a pleasant environment for pedestrians, cyclists and also wildlife to safely cross the busy A629 dual carriageway close to Steeton and Silsden railway station.
65% of respondents who took part in the consultation said they travel between Silsden and Steeton by car as part of their journey, and of these, 76% said they would consider cycling or walking if a dedicated crossing was in place over the A629.
Bradford Council says it is currently exploring opportunities to secure the £9.5m of required additional funding through various transport investment packages such City Region Sustainable Transport Settlements (CRSTS)
Councillor Alex Ross-Shaw, Bradford Council's Executive Member for Regeneration, Planning and Transport, said: "We know local residents are keen to see this move forward so I'm pleased we're able to bring these proposals for a bridge to create a safe crossing over the A629 to the Executive.
"The proposals for a new green sustainable land-bridge at this location will make it much easier to get around the area on foot or bike, making them a more popular choice for local and short distance trips. The ultimate outcomes of creating this new crossing are improvements to health and the reduction in air pollution at this location."
Funding to put together an 'outline business case' for a crossing to link Steeton and Silsden was first obtained back in March 2017. Last year, residents' views were sought on different suggestions including a toucan crossing, an underpass or a bridge.
Councillors will be told on 4th January that the total funding for the project will be £10.3m with £700,000 already received, and £100,000 expected to come from a 'section 106' agreement.
You can see the full report to the council's executive on the issue below.