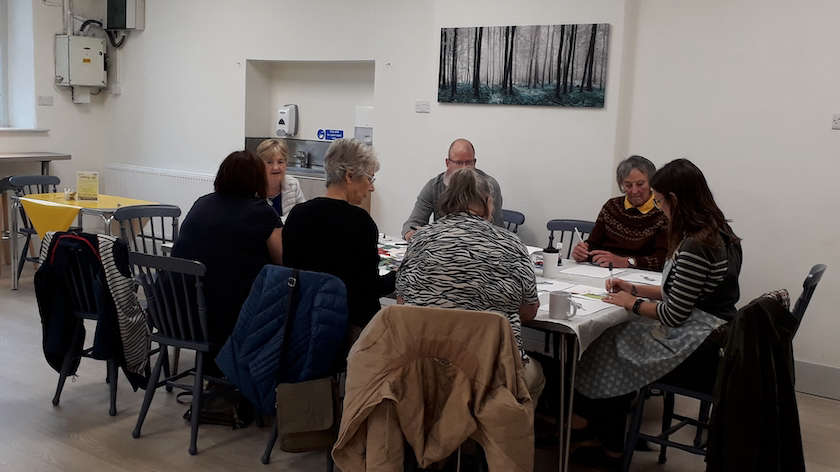 A new Monday morning wellbeing cafe has been launched at the Glusburn Community & Arts Centre to support positive mental health.
Open every Monday morning 10 am - 12 noon, the volunteer-run Community Wellbeing Cafe provides a safe, warm and welcoming space for all.
It's open to everybody but is particularly reaching out to people who may be feeling socially isolated, or struggling with anxiety and low mood. Volunteers will be available to sit and chat with anybody that needs some company or a listening ear.
Running alongside the cafe, Pioneer Projects' resident artist Lindsay and key worker Sonia are running Creative Craven - which are free creative mindfulness art and craft activities.
The pop-up cafe is based in The Studio at the Glusburn Arts & Community Centre, which is the ground floor room facing the car park (the former Learning Centre), and offers hot and cold drinks - as well as cakes and biscuits.