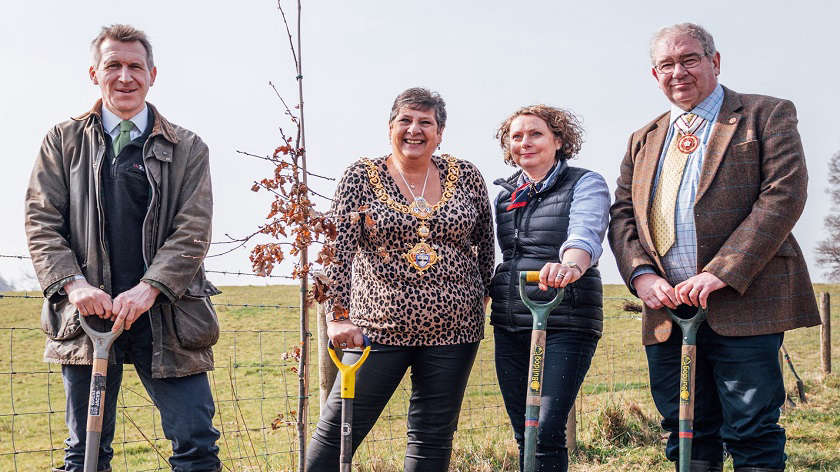 A commemorative tree was planted last week at Holme House Wood on the outskirts of Keighley.
Keighley Town Mayor, Cllr Julie Adams, was invited to the commemorative tree planting at Captain Sir Tom Moore's new woodland on Tuesday 22 March. Also in attendance was Captain Sir Tom Moore's daughter, Lucy Teixeira.
The Woodland Trust announced plans last year for the seventeen acres of ancient woodland and open ground to be renamed 'Captain Tom's Memorial Wood' and extended in honour of the centenarian charity fundraiser.
Cllr Adams said 'it was such a privilege to join Lucy Teixeira, the Woodland trust and many volunteers to plant over 4000 trees and hedges today at Holme House Wood to continue the legacy of her father Captain Sir Tom Moore. This woodland will hopefully be enjoyed by many generations to follow.'