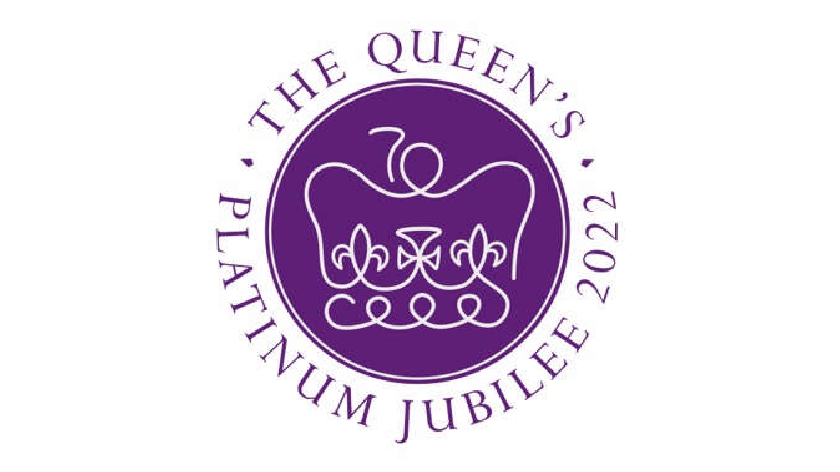 Ilkley Town Council welcomes everybody to two events to celebrate the Platinum Jubilee of Her Majesty The Queen on Sunday 5th June.
Running alongside with Real Food Ilkley, a community street party will take place between 12 - 4pm with tables and chairs next to the Bandstand. The event will kick off with an official reading of the Jubilee Proclamation by Ilkley's Mayor and Town Crier, after which musical entertainment will follow throughout the afternoon from the Bandstand.
The Finishers are a group of accomplished Ilkley musicians who play a wide array of popular and well known guitar based indie, new-wave, rock, and pop songs, and who also played recently at the Ilkley Carnival. They will play a selection of songs from the Seventies to Noughties.
The Bring Me Sunshine Trio will follow this up with a varied programme of popular and classical styles, from string trio to well known guitar and vocal harmony songs. This will include a few old favourites from the Fifties and Sixties, and their eponymous tribute to Morecambe and Wise, completing our musical tour of the Queen's reign.
Everyone is welcome to bring their own food and drink and find a space to settle down with friends and family. Real Food Ilkley will be running their monthly market on each side, offering numerous opportunities to buy delicious food and drink from local artisan producers on the day. Ilkley Town Council hope the Jubilee street party will be a joyful and relaxed afternoon suitable for all the family.
Following the street party, at 6.30 pm, there will be a Civic Service of Thanksgiving at St Margaret's Church, Queen's Road, an uplifting and joyful celebration of the shared community values that Her Majesty Queen Elizabeth II has supported and championed throughout her long reign.
Music will be played from the coronations of King George II, King Edward VII and the Queen, along with music composed for the marriage service of the Princess Elizabeth and Philip, Duke of Edinburgh in 1947. Extracts from the Queen's own speeches down the years will be read by children from local schools and members of our community. St Margaret's Choir and representatives from Ilkley Choral Society and Cantores Olicanae will be singing. The service will be attended by many representatives of our local community and by the Right Reverend Dr Toby Howarth, Bishop of Bradford. There will be a collection at the end of the service shared between Bradford Nightstop, Christians Against Poverty and the Malala Fund.
In addition and building up to the weekend, the Clarke Foley Centre is holding a a Spinathon Fundraising Event, cycling for 70 hours to mark 70 years and raising funds to update the audio-visual equipment in the centre. A team of riders will cycle in shifts to keep the pedals turning nonstop on two spin bikes for 70 consecutive hours, from 5pm on Wednesday 1st June until 3pm Saturday 4th June.
Also the Hollygarth social club on Leeds Road have a fun filled day planned on Saturday 4th June from 2pm for all the family on Saturday 4 June and everybody is welcome. Live music, Karaoke, Bouncy Castle, Pizza Van, Ice Cream.
Ilkley Town Council has also refurbished Ilkley's Victorian Mill Ghyll for the Jubilee. The work has been undertaken alongside Bradford MDC and local volunteer groups including Friends of Ilkley Moor. The Ghyll will be ready to be enjoyed as a tranquil green space and walkway during the Jubilee weekend. The Town Council has also planted a commemorative tree as part of the Queen's Green Canopy, which will be dedicated separately at its location on East Holmes Fields in the next few weeks.
To see what else is happening for the Jubilee look at our Events Guide.