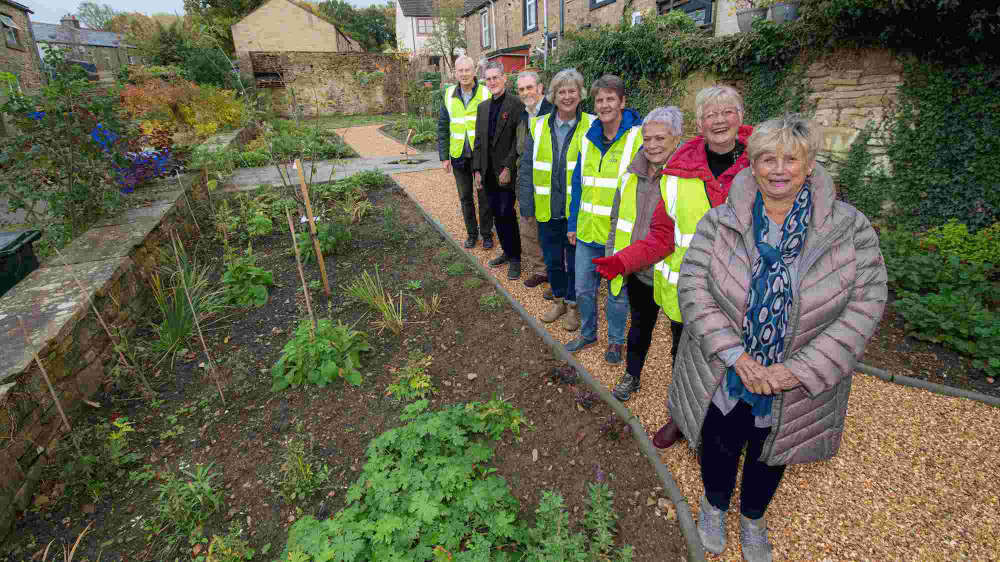 A community garden in Carleton-in-Craven has received a cash grant from the local councillor.
Carleton in Bloom was formed in 2019 by volunteers to spruce up the green spaces in the village for local residents to enjoy and to tackle loneliness and social isolation.
Thanks to the hard work of the green-fingered volunteers, the once unusable area has been given a new lease of life and is now flourishing and providing an attractive garden space for people to benefit from.
The group has recently received a welcome donation of £400 from North Yorkshire Council's member for the Skipton West and West Craven division, Cllr Andy Solloway, towards new benches for residents to enjoy the garden in comfort.
Each North Yorkshire councillor has a budget of £10,000 per year to allow them to respond to local needs by supporting specific community-led activities. Each councillor is responsible for determining how they wish to promote and use the budget.
Cllr Solloway, who also supported the group last year with a grant for materials, said: "As a gardener myself, I was only too happy to support this project with two locality budget grants.
"All over the country there are community gardening projects, bringing unused spaces back into use and this one is a fine example. Gardening is wonderful, not only for improving our environment, but also for peoples' well-being and health. Well done to all involved in the hard work and dedication to this lovely garden."
One of the Carleton in Bloom volunteers, Mrs Vicki Woodhead, said: "We are all so grateful to Cllr Andy Solloway for funding our latest project, which is new seating around the garden. Carleton has many terraced properties and apartments with no gardens, hence there's a huge need for a green space.
"Providing these benches will enable people in the community and beyond to enjoy the community garden that Carleton in Bloom has created. Outdoor spaces such as this provide a haven for people.
"I would also like to thank North Yorkshire Council for grants and the support we've received in previous years to improve the garden creating an accessible environment for all to enjoy."