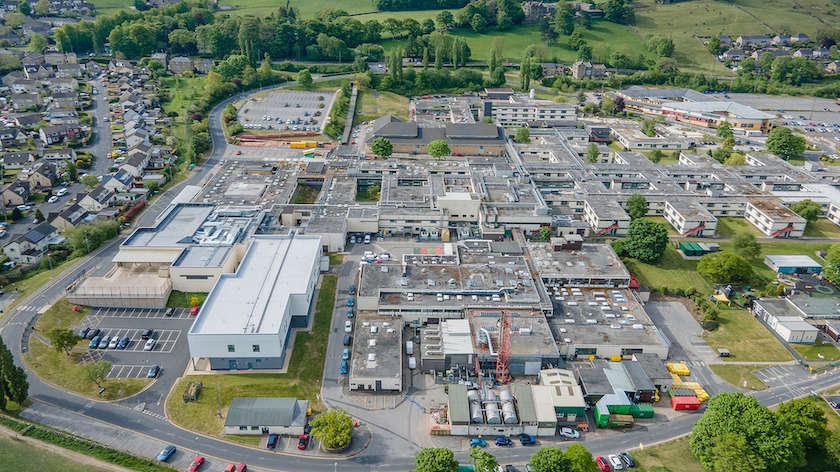 An Aire Valley councillor says it's "extraordinarily worrying" that there is no confirmed timescale for the rebuild of Airedale Hospital.
The hospital in Steeton opened in 1970 and serves 220,000 people living in the Bradford and Craven districts.
But the majority of the hospital's walls, floors and roofs were built with reinforced autoclaved aerated concrete (RAAC), which has dominated headlines this month due to fears buildings with it could collapse after a 30-year lifespan.
In May, the government announced that a new hospital will be built on the current hospital site when it was added to the New Hospitals Programme.
At a meeting of the Skipton & Ripon area constituency committee last week, Green Party councillor for Aire Valley, Andy Brown, quizzed Conservative MP Julian Smith about when the rebuild might take place - and if the current hospital may be forced to close before that happens.
Cllr Brown said: "Airedale Hospital is riddled with RAAC. What's the earliest that any rebuild might begin? When might it be completed? What's our emergency situation if that hospital, or significant chunks of it, has to be closed, because engineering problems with RAAC are found to be larger than expected? It's extraordinarily worrying theres no timescale on that."
In response, Mr Smith said he hoped the rebuild plans could be accelerated. He said: "We're all aware one of reasons we all campaigned [for the rebuild] is around the issue of RAAC. We've got it into hospital programme, the timing of that programme is to be determined. I've been asking questions around that and will continue to do so. We've got a commitment and will try to accelerate that."
A report published earlier this year found that that 5,400 of the 20,000 load-bearing RAAC planks at the hospital had been logged with at least one defect.
Approximately 500 of these are "severely damaged" and are being supported with structural steel, timber or acrow-props.
A rolling programme of repairs is ongoing at the hospital which has included moving the intensive care and respiratory wards into a state-of-the-art modular building on the site.
Conservative councillor for Wharfedale, Richard Foster, who is also a governor at Airedale NHS Foundation Trust, said the monitoring of the RAAC situation at Airedale is "very, very thorough".
He added: "The rollout programme is very expensive but I'm fairly confident that Airedale won't shut over night. The remedial works are in place."