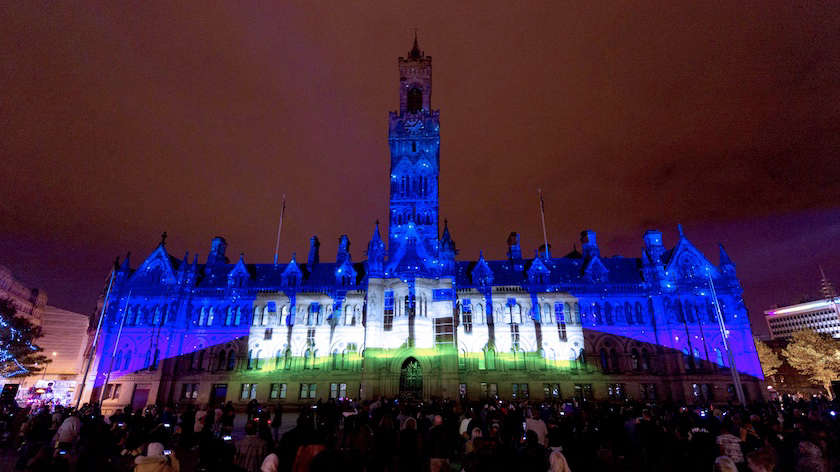 Ilkley, Haworth and Keighley could be part of Bradford's potential City of Culture status in 2025 as the bid has moved onto the next stage of the process.
It's after Bradford was named as one of eight 'longlisted' places around the UK still in the running for the accolade, from an initial 20 applications.
Making the announcement, Culture Secretary Nadine Dorries said: "Culture is for everyone, regardless of their background and I'm delighted that the bids from our eight longlisted places will help areas across the UK level up by increasing access to culture.
"I wish all our successful bids luck in the next phase of the competition. Bradford's bid showed huge promise and I look forward to seeing what they have in store."
Keighley-born Shanaz Gulzar, the Chair of Bradford 2025 said: "We're thrilled to have made the longlist for UK City of Culture 2025. The competition is about to ramp up and we are completely focused on creating the best possible bid – a winning bid – with and for the district. Bradford district is changing fast and we want to use our rich cultural heritage, our storytellers, our innovators and our diverse young population to create a bid that is both recognisably Bradford and a new story written on our own terms. We're in this to win."
Cllr Susan Hinchcliffe – Leader of Bradford Council said: "Thousands of people across Bradford, Keighley, Ilkley, Shipley and Bingley have been involved in getting the district to this point. To be selected for the longlist of eight is a massive show of confidence in all that we've done together."
Being City of Culture in 2025 is expected to bring long-term benefits to the district, including increased employment, new investment, enhanced skills, renewed pride, greater cultural capacity and more opportunities to participate in arts and cultural activities.
Bradford will now submit a final bid in January 2022, with the winner of UK City of Culture 2025 being announced next May.
Bradford 2025 Bid Director, Richard Shaw, said: "Our focus now, alongside creating a winning bid, is to ensure that everyone - all local people from every corner of the district – joins us to make ours the most inclusive, most imaginative bid.
"Now that we're officially on our way to creating 'BD25' – an extraordinary and dynamic destination where great things can happen, we need the help of everyone in the district. We want to create a programme that is unique to Bradford, to build 'BD25', a new place and time where difference is celebrated, where we relish diverse views, where creativity can flourish and thrive."