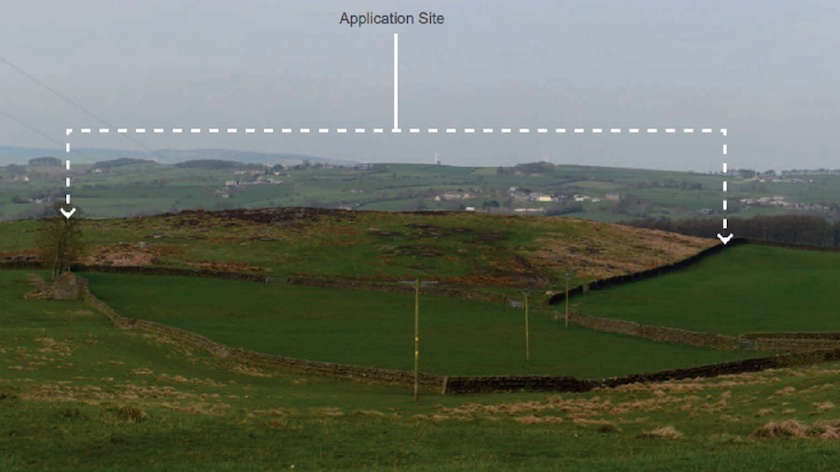 A quarry last worked in the 1980s could be re-opened to provide over 500,000 tonnes of stone over the next two decades.
Horn Crag Quarry is a 5.9 hectare site just outside of Silsden, and decades after it was last worked it seems unrecognisable as a former quarry.
But a planning application has now been submitted to Bradford Council by A. D. Calvert Architectural Stone Supplies to re-open the quarry "for the purpose of releasing a proven, locally distinctive building stone resource."
The company says the stone in the ground could play a huge part in restoring and repairing traditional buildings, especially in the Bradford District, and that they hope to quarry 520,000 tonnes of stone from the site.
They expect to have finished working the quarry by February 2042.
Once work is completed the quarry would be restored to an "upland heathland environment" by the company.
Although there has been no work at the site since the 80s, Horn Crag has been used as a quarry as far back as 1853.
It had most recently been used to provide crushed rock for the construction of local roads.
The planning application says the work will see around 400 tonnes of stone removed from the quarry each week, and around 20,000 tonnes a year.
It adds: "However, due to the nature of demand for high quality building stone, it is highly likely that there will be 'peaks and troughs' in demand for the products.
"The proposals would provide a source of building stones which would be visually and chemically similar to heritage buildings local to the site, for example, in Silsden, Keighley and Ilkley.
"There is a demonstrable need for local dimension stone both for the restoration of heritage assets and construction in-keeping with the character of the area, as well as the economic benefits of continued and increased employment and the wider supply chain.
"The proposals are the most socially, economically and environmentally sustainable option in comparison to the alternatives of importing the required dimension stone or opening an entirely new, greenfield site."
There would be a maximum of 10 HGV trips to and from the site each day, but the company says any quarry traffic would be ordered not to travel through the centre of Silsden.
Work on the site would take place between 7:30am and 6pm on Mondays to Friday and 8am to 1pm on Saturdays.
A decision on the application is expected in June.