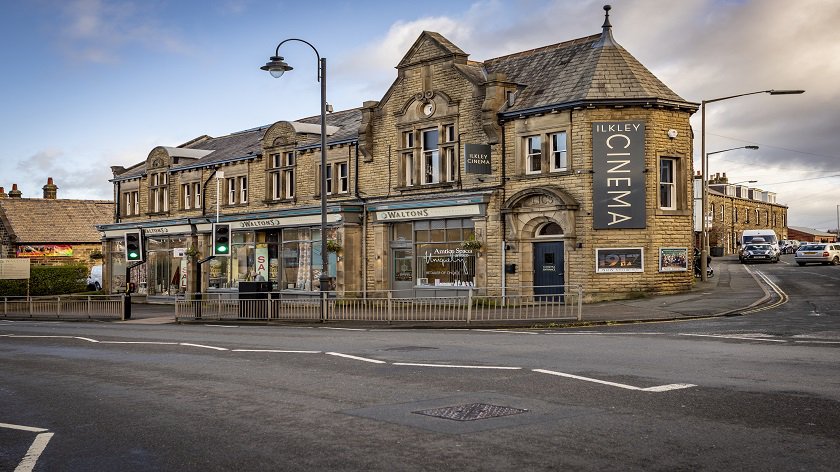 Our three local independent cinemas in Ilkley, Skipton and Keighley have now received government funding totalling more than three quarters of a million pounds to help with the financial impact of the pandemic.
The latest awards from the BFI as part of the Culture Recovery Fund see the Ilkley Cinema receive a further £148,477; Keighley Picture House gets another £81,865; and the Plaza Cinema in Skipton receives an additional £74,148.
There is also a further £27,000 grant for Ilkley Literature Festival Ltd as part of funds allocated by Arts Council England.
Robbie Moore, MP for Keighley & Ilkley said: "The past eighteen months have had a devastating impact on our cultural and heritage organisations, so this further funding is fantastic news.
"This additional funding will help make sure we build back better from the pandemic, and ensure our key cultural organisations are protected long into the future."
The latest financial announcements bring the total awarded to the three cinemas in Ilkley, Skipton and Keighley to more than £764,000, broken down as follows:
Ilkley Cinema
Health & Safety Award (December 2020) £2,015
Business Sustainability Award (December 2020) £202,406
Culture Recovery Fund Round 2 (April 2021) £40,298
Culture Recovery Fund Round 3 (November 2021) £148,477
Total to date £393,296
Picture House, Keighley
Health & Safety Award (December 2020) £7,509
Business Sustainability Award (December 2020) £72,893
Culture Recovery Fund Round 2 (April 2021) £39,598
Culture Recovery Fund Round 3 (November 2021) £81,685
Total to date £201,685
Plaza Cinema, Skipton
Health & Safety Award (December 2020) £8,668
Business Sustainability Award (December 2020) £38,886
Culture Recovery Fund Round 2 (April 2021) £48,641
Culture Recovery Fund Round 3 (November 2021) £74,148
Total to date £170,343