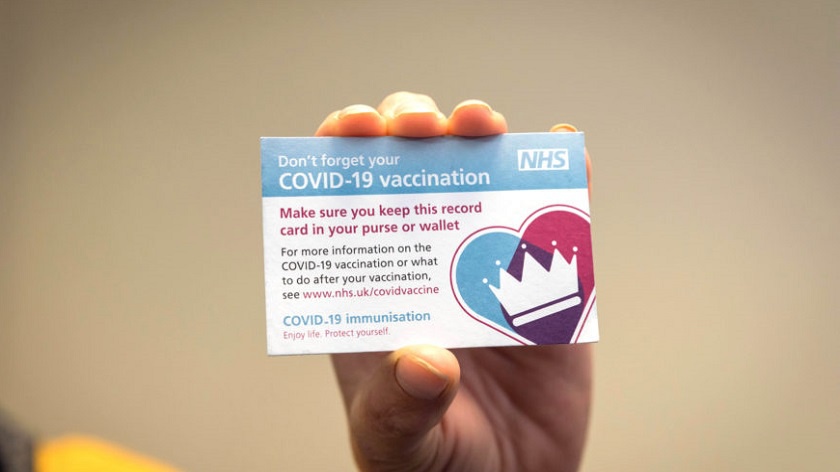 If you are 18 or over you can now book your COVID-19 vaccination using the National Booking Service. There are also a number of local walk-in clinics scheduled for w/c 21 June.
This news comes as the waiting time for the second dose of the vaccine has been lowered from 12 to 8 weeks.
The Government's original target to have all UK adults offered a vaccine was the end of July 2021. In total 80 per cent of the UK's adult population has received the first dose of the vaccine with 58 per cent of adults receiving both doses of the vaccine.
Commenting Keighley and Ilkley MP Robbie Moore said: "Vaccines are our route out of the pandemic - vaccinated people are less likely to get Covid-19 symptoms, be admitted to hospital or die from the disease, and there is growing evidence that vaccinated people are less likely to pass the virus on to others.
"That is why it is vital for everyone who has not done so yet to come forward and get their jab, so we can build on the continued success of our historic vaccine programme - which has saved over 14,000 lives so far as part of a national effort to protect the country.
"We are now approaching the final stretch in our race to vaccinate people as quickly as possible – so when you get the call, get the jab, so that we can put this pandemic behind us for good."
Eligible people can book their vaccine here: https://www.nhs.uk/conditions/coronavirus-covid-19/
W/C 21st June, Wall-in clinics for both the AstraZeneca (Tuesday & Wednesday) and Pfizer (Thursday and Friday) being held at Gateway House in Skipton and at Ling House Medical Centre in Keighley for Pfizer on Tuesday. Please visit the WACA Facebook page for clinic times and updates.