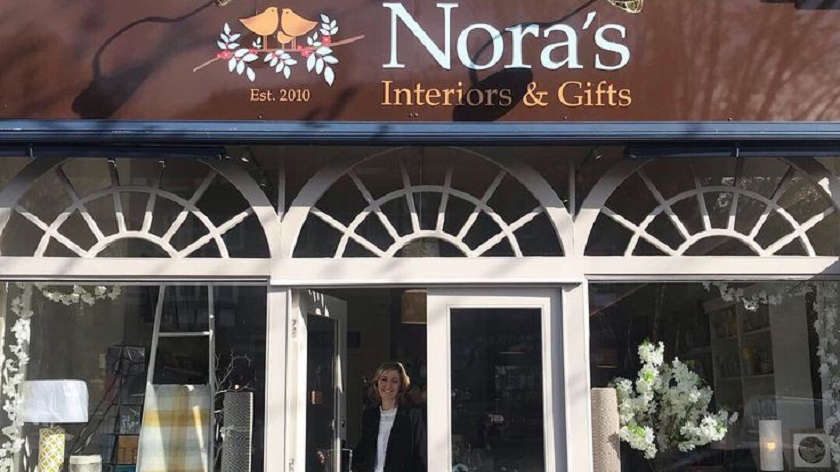 Ilkley BID is delighted to report that December 2022 was a bumper month for Ilkley Gift Card sales with a total of 233 purchased and a value of over £9,500.
The Ilkley Gift Card, part of the Town & City Gift Card initiative across the UK and Ireland, was launched by llkley BID in June 2022 to encourage local shopping and provide support for Ilkley businesses by keeping money in the town and the local economy.
With its strong December sales, the number of gift cards sold since the launch is now 637 with a total value of nearly £24,000 to be spent in any of the 89 local businesses participating in the scheme which include shops, restaurants, pubs and services.
One of the many retailers who accepts the Ilkley Gift Card is Nora's Interiors & Gifts. Store owner Victoria Kemp is a proud supporter of the scheme and says: "We've noticed that momentum for the Gift Card has been growing especially in the run up to Christmas which is really positive to see. We had 20 blank cards in store for people to take home and load themselves and the majority of these were taken by customers throughout December.
Helen Rhodes Ilkley BID Manager said "We're confident that we're going to see lots of people coming back into the store spending the cards that they received for Christmas and we're delighted that consumers are supporting Nora's and other Ilkley retailers and businesses by keeping it local.
"It's very heartening that so many people chose the Ilkley Gift Card to give as a present at Christmas as it shows that they really value our local retailers with every gift card sale helping our town and the people who work here. Not only is it the perfect present to give, it's also the perfect present to receive due to its ease of use and flexibility and the wide range of businesses to choose from.
"Cards can be bought online as a physical or digital card or purchased in person at the Visitor Information Centre. You can also collect blank cards to load online at home from a number of businesses around the town centre, including Nora's."
For more information and to see a full list of participating businesses, visit www.ilkleygiftcard.co.uk