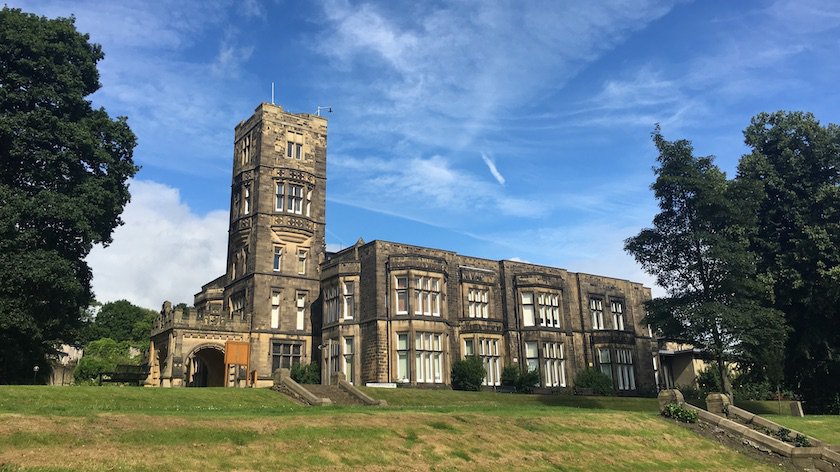 Bradford Council is starting some new outdoor activities aimed at children under 5 years old - with the first sessions taking place at Keighley's Cliffe Castle.
Bradford Council's Museums and Galleries team has partnered with 50 Things to do Before You're Five and Bradford District Neighbourhood team to create a programme of activities for young children and their parents and carers to enjoy in the gardens and grounds of the district's museums and galleries.
Groups of under-fives and their parents and carers will have the opportunity to begin exploring and drawing with artist Lou Sumray in the grounds of the museums and galleries before the buildings reopen.
The first sessions will be in the park and gardens of Cliffe Castle Museum in Keighley, before moving on to Cartwright Hall Art Gallery and Lister Park; followed by Bolling Hall Museum and Library and Bowling Park; then finally the Bradford Industrial Museum.
This first part of the programme is called 'walk, talk, discover and draw' it builds on initiatives already established by 50 Things to do Before You're Five as well as an earlier project called 'My Cartwright'.
Rachael Dennis, Project Officer, 50 Things to do Before You're Five said: "We think these small weekly sessions are an ideal way to rediscover the world through the eyes of under-fives and their families, by making connections with outdoor spaces and enjoying the vibrant history and heritage of our surroundings across the district. We are thrilled to collaborate with Bradford Museums and Galleries and Bradford District Parks."
Claire Ackroyd, Learning and Outreach Manager of Bradford Museums and Galleries, said: "We are delighted to be working with 50 Things to do Before You're Five. These sessions are a great introduction to new visitors to our museums and galleries as well as being a lovely gentle way for us to move towards reopening our doors.
"We are also working towards a sustainable future for our service and buildings so that we can help the district meet its net zero emissions targets and our sites can be enjoyed by future generations."
The first of these sessions will be on Wednesday, 5 May. To book a place, email rachael.dennis@stedmundsbradford.org.uk or phone 01274 543282.
Later in May 2021, when Bradford Museums and Galleries plan to reopen, a self-led family programme called 'explore and draw' will be available inside each of the four venues. The outdoor 'walk, talk, discover and draw' sessions will continue for younger visitors, families and carers, encouraging them to come inside to discover treasures and stories.