Local Focus features

Our regular Local Focus feature helps to promote local events and not-for-profit organisations looking to showcase their groups and encourage people to join in with activities.
Local Focus is free for any non-commercial group in the Ilkley, Keighley and Skipton areas and features will run regularly across the day.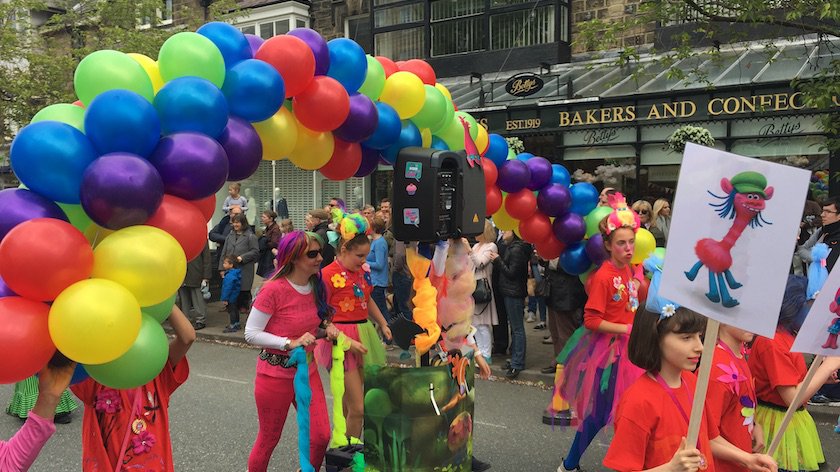 Each feature is up to 1 minute in duration and gives you the chance to be on Rombalds Radio to provide some details about who you are, what you do and how people can get involved. Links to listen to each Local Focus feature are on our website here!
How it works
Fill in the form below to tell us about your group or event, and we'll reply with some suggestions of how what you could say in your Local Focus feature.

We'd love it if you can record the feature yourself on your smartphone (see details below) then send it to us to give it some polish before we broadcast it on the radio. If you can't do this, we can arrange a time to pop and see you with a microphone and help you record your feature. It should take up no more than 5-10 minutes or your time for us to come and record with you.

Your Local Focus feature will be broadcast on the radio throughout the day during our programmes. Listeners will hear it and contact you or your organisation and hopefully get involved!

Completing this form does not automatically mean your group will be included in our Local Focus feature. Some features may be used online only rather than being broadcast. Events and organisations need to be based in the BD20, BD21, BD22, BD23 or LS29 postcode areas. We may feature some larger events or groups outside of these areas if our listeners are likely to travel to take part.
If you are able record a short audio message on your phone:
Use the built-in Voice Memos or Voice Recorder app

Hold your phone in front of you, approx 6-12 inches away from your mouth (The microphone is usually on the bottom next to the charging socket)

Start with your name and organisation and then tell us some brief details about your group or event

Perhaps make a bullet point list to prompt you what to say, so you can talk naturally rather than reading a long paragraph of text - this will make you sound more friendly and approachable!

Include details of how our listeners can get in touch for more information - either a website address, email address or contact phone number.

Upload your audio using the form below, or email the file to us straight from your phone - send it to studio@rombaldsradio.com
Send your Local Focus suggestion or audio recording
Skipton

Low-level cloud

High: 2°C | Low: -2°C

Ilkley

Sunny intervals

High: 1°C | Low: -2°C

Keighley

Sunny intervals

High: 1°C | Low: -2°C